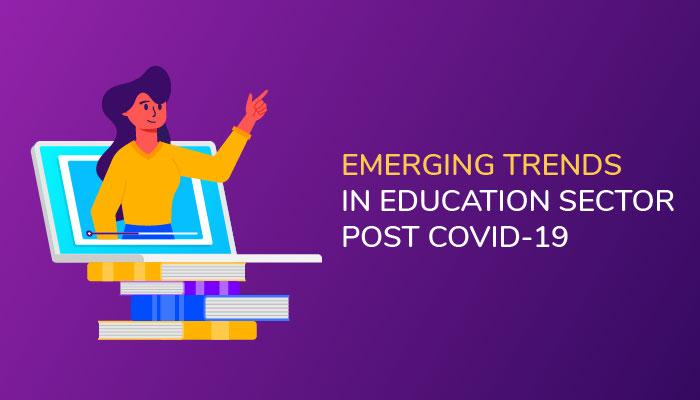 Emerging trends in Education sector post COVID-19
Pandemic has changed everything to the core whether if we talk about education field or any other. Things have gone down the hill in extremely unexpected way. COVID-19 has shut almost all the shops working already on the top. We all have been into this pain and some of us even have felt this pain by suffering from this pandemic. And those who have not been through the same have somehow been scared all the time. And so leaving the home for people who have seen this pain from very close is a real task for anything or for everything.
Earlier to this pandemic things were going the way they were expected to in all the fields. But right after the pandemic hit the major change that came or got introduced is to the education sector. Pandemic has done way too much bad to all in all sectors, be it construction sector, commerce sector, financial sector, real-estate sector, or any other sector we talk about. But, on the other hand pandemic has leaded us towards the plus points coming to our way from the digitalization of education.
We never knew that education could ever be served to the children of the country through those little smart phones or laptops. For real and for regular studying purpose. But in here, we can say that pandemic brought us the opportunity of viewing things from a different glass. We came to know that we can rely on the internet for the education of our students. Also we can manage all the things from just a smart phone in our hands by sitting in any corner of the world.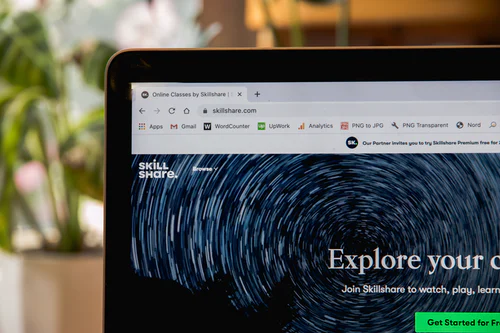 From now we do not need physical, chalk & duster, brick & mortar aided classrooms for our students to be served with lots of knowledge. The main thing that is going to be required as of now is internet, smart phones/laptops, and of course, just like earlier what we will be in need of is a teacher to teach and students to grab knowledge from the online classes.
Things that are going to be trending in near future-
Yes! Of course so many people among us could be curious about, what sort of things are there that are going to be trending in near future? Or that can be the reason of change in near future. We cannot say for real, that what are the changes exactly that will rule the world for next few months or we can say for next few years as well. But, after watching the whole change that has come to the world during this pandemic thing we can at least guess them. Let us just have a look at what they can be?
Schools will not re-open! –
Physically! Yes chances are that some of the schools will choose to process things online. To make classes available to their students online. By permitting their students to study from their home.
Masks and sanitizers will become the necessity –
Uh-huh! Pretty much a fact believe it or not, this is going to be a real deal. If there will be offline classes masks are to be wore during the classes. Sanitizers and masks are going to become the part of reality in near future.
Distance learning can become a trend –
This is going to happen in the real world. Earlier, those who do not have way out other than learning from distance only choose distance learning. But from now on students will seek chance to go for distance learning. Their point of view for the way or medium of learning may be able to change.
Real world is definitely going to make a shift to the digital world as an alternative –
We can see a proper world other than real world online. It is the truth, or we can say for sure the prevailing truth, that a shift is emerging slowly towards the online world. A proper world can now be seen online.
Parents are going to see the positive side of internet –
This is a real problem for children these days that they are getting scolded from their parents for using, internet, smart phones/laptops because of gaming reasons and wasting time. But, from now on parents will see the positive side of things online, because from now on, gamification of studies is also going to be done for students.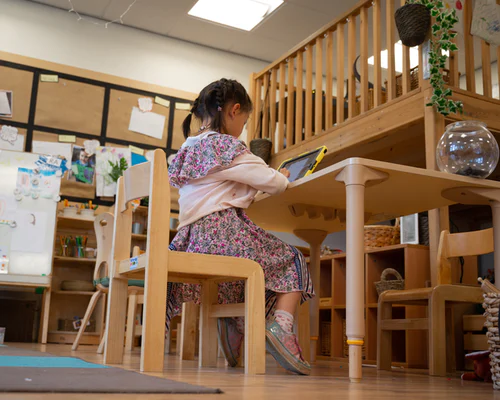 Children will start liking learning –
Making children study is a big deal for so many parents. As for the very first instance, they do not want to get up early in the morning, second thing in the row is they do not want to study at all. As they find it monotonous, for children studying is not fun at all. But, studying online has covered it all. Studying things are not going to be monotonous anymore because gamification is also going to be a part of studying.
A long list can be made of points on the same topic. But, discussing all of them in here is not that easy, rest is yet to see what actually comes in near future for us to see and go through.