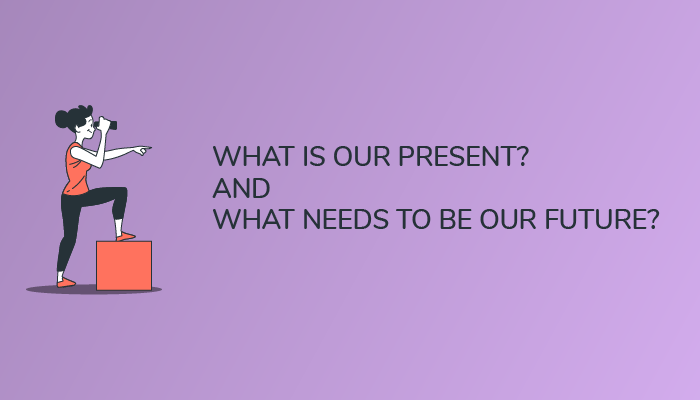 What are we doing? What we should do ?
We are living in the world full of great technology and great inventions around us. All of us have seen massive change in the technology since beginning till date. We preferred believing them every time, and started using the same with our support and trust.
Same is the thing going in education industry as well. We are looking up at the change came into the education world and we are taking time before accepting it. Well, taking time is okay, it's no big deal we can and we must take time before deciding up for something. And it needs more focus especially when the change is asking for a proper conversion.
But, we will have to take care of the time lapse in between that we should not exceed that certain period. We should not exceed the expected time, because competition out there is way too much high others are also looking into it. We must not forget this fact, we should keep this thing in mind that similar to us other competitors too have gone through the same dilemma and many among them are already there. They have reached there and they are already heading the race and exploring the world. While we are still busy questioning ourselves about the importance of going online.
This is the important thing to keep in mind, that we should embrace the change which is good for ourselves before the correct time flies away. As this is the deal, the one who will start or march in first for something new is going to have more and more experience than us. We cannot deny this fact. And reaching late can also cause us major regrets to have.
Where are we ?
Many of us have realized and accepted the change, many of us have even topped the list but many among us are still just looking at the race by sitting behind or in some corner and facing the issues running in this pandemic world.
Let's talk about those who are thinking to take the major shift but they cannot due to many reasons.
We are lying in the condition where we are still contemplating whether to take this step or not? Whether to join this league or not? Whether to take this risk or not? Whether to step aside or be a part of this big ocean? Yes this is ocean, just the water tastes a little harsh in the beginning but sooner or later we will learn how to swim and take this water. Because this ocean is going to give lot's and lot's of profits to us, as this water is the need of today. Just as big as this ocean seems with similar intensity it replies back to us in all the manner of our efforts as profits to us. If the efforts are in right direction, they would be appreciated.
What we should do ?
We should give it a try; we should match the pace of our competitors or can move even faster than them with little more efforts from our side. We should trust this change just like the world is doing.
Not all in once, but slowly,
We should start knowing about the change first,
Then, we should emphasize on our work.
We should realize where are we standing, and where are we headed towards ?
Before embarking we must know what the market is expecting and how much is the gap that is to be filled ?
Then we should question ourselves, that what exact changes do the business needs ?
After getting the answers we should reach out to the execution.
Taking up what we have decided, and what is our business demanding ?
How to do that ?
@Edukit is always there to help you. We know change is a big deal, and we must take our time. But, waiting for long than needed is a tough choice though. It can even harm you. We can help you, no worries!
We will help you having a proper website of your school/institute/coaching. We will be initiating your online presence with the website. This will help you be found by anyone, from anywhere. This is a good starting point.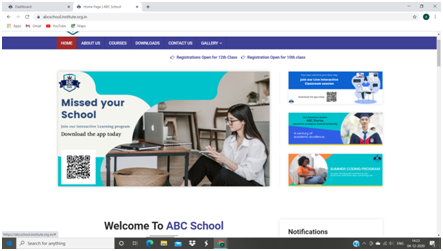 We will help you have a proper application of your school/institute/coaching. Well after getting started with your online presence mentioning to the world, this is going to help you loads. In proper management of the tasks going on like HR and payroll and many other things like online fee payment issue is solved here, because the application that we are providing is going to have a payment gateway. Application can help you have a direct connection with the parents of the children.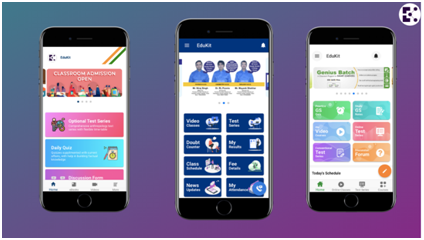 The marketing part over digital platforms is going to be our responsibility. This is a need; it can bring an unexpected growth to your school/institution/coaching. Marketing is always a need whether you are running offline or online, but in here a little effort in marketing helps a lot. Because you know bifurcation of your target market is already done here unlike the offline ways.
Just give us a call we are always there to help you. @Edukit.