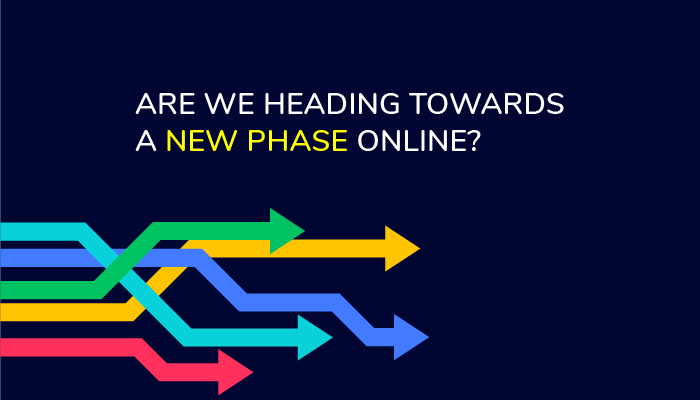 Towards which change offline education is headed?
Yes, we are shifting, our education is shifting, and medium of our education is shifting. It is shifting online; learning ways are moving one step ahead. We are learning to get shifted to online ways. Our processes and ways of learning are shifting gradually. We are getting a new phase of learning slowly and the ways of learning is also getting new.
Offline change is shifting towards something very new. Which we have heard and used as well but never knew that it could be in our lives like this. Or, that it could change things and be a savior at the times of problems.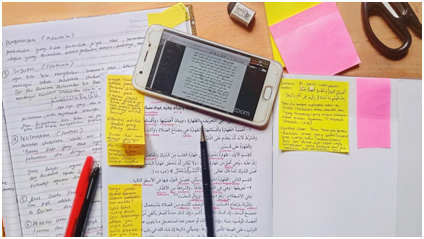 Yes, online learning became a medium of solving almost all the problems related to education during the toughest times of pandemic. We have got a savior in the form of online education during the times of pandemic. At the times of pandemic when, we went out of options we became helpless for studying, like the questions coming in our mind were like, how are we going to solve the learning issue? How is this pandemic going to affect or children's education? Which ways are we left for studying during pandemic ?
All the questions got answers through the online solutions. Online came in bright light at the time of need when there was no any option left. Or no any other way of learning left. This was the reply to all the problems coming while learning during pandemic times.
Do you know ?
But, do you know this problem has got a solution called online learning. Yes we know online learning is the ultimate need and the solution to most of the problems that our children must have seen during the pandemic times.
Also, do you know that online learning needs a medium to reach you? Do you know that online learning needs a proper platform? Do you know that platform needs to be convenient enough to make it reach to you accessibly ?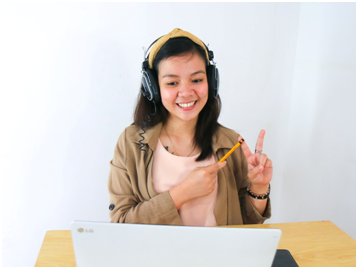 And now you must be facing questions like, what is that medium? Who is going to be that medium to us? Who is the supposed medium? What that medium is? Or, who is going to be that medium to us? What platform is it? What they ask for? Do they understand us? Is that medium friendly enough? Are they humans or full-fledged AI? Will they be able enough to understand our problem and solve them? What will we be in need of exactly? Who will open-up about the requirements ?
Don't worry all your problems will be solved by us. We will be doing all the stuff for you. Possibly answering all the questions that you hold and making you feel satisfactory at the end. But trust me you will love the solutions so much that saying good-bye to us will not be that easy. We will be offering you best solutions, starting with understanding your need and then explaining you what we can offer you, or where we can be a help to you, we will be a solution to you with superb satisfaction as a result. But, for initiating this relationship we will be in need of your details, we will be in need of the problems you are facing and just a glimpse of the solution that you are seeking (rest is our responsibility), we will be in need of you to start this relationship. We are so sure of bringing your trust automatically through our work in our relationship.
Who are we ?
@Edukit.This name is going to serve you enough. But, sharing let's just talk about us in brief. We are an online platform; we help you take your offline school/coaching/institute online. We help you in providing LMS+ERP based mobile application for your institute. We help you have a proper website of your institute through which you can reach millions at a time, which is a impossible kind of task to reach through offline ways.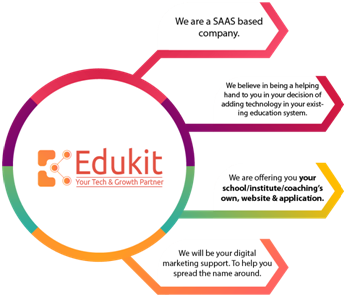 We are going to provide you digital marketing support. That is really a support, believe this thing. You will not have to bother about of your marketing stuff all your marketing will be managed easily just a little, but satisfactory support from us.
We can bring you all sort of relaxations in taking your institute online, but to initiate that we will have to start with point zero. That means at this point we both do not even know each other in person. Do give us a chance to understand you, and trust us! Let's start this hypothetical relationship and make it real in just a few moments. We believe that with our work we are definitely going to be an important member of your institute's growth cycle. This is just a matter of starting from somewhere, do reach us, we are waiting for your call and eager to help you.