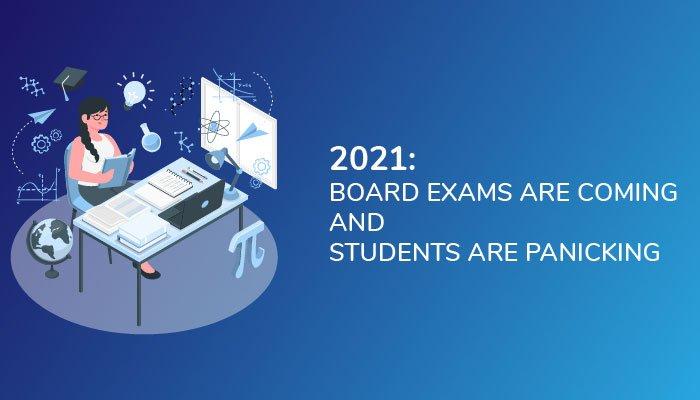 Time for board exams, 2021: Teachers say, students are facing issues like, Insomnia and panic attacks
We all know times have changed and so the ways of studying. Pandemic has made all of us sit in one place and see the whole world through our smart phones. Similarly, it goes with the studies of students also. Well this was a heavy change for everybody and especially the students.
Because no matter what we are human beings and we love following the same habit for years and this big change has made students think twice about their studying pattern. As they are now undergoing certain changes that they were never familiar with. And students who are way too much panicked about their studies are those who are about to appear for their board exams this year.
And their tension is somewhat fine until and unless it is not harming their health. But now they are facing issues like insomnia, and panic attacks. Students especially of 10th and 12th are feeling scared about their upcoming board exams because of the online classes. As they believe their studies are not supported well because of the disrupted online classes, and their interaction with their teachers was not that well like earlier while online.
Where does the problem lie ?
Students are seeking issues in learning online because schools out there are not taking any proper E-learning software to support their online classes. And the whole system of handling of education online is running on already available options. Which are obviously not going to solve the problem, because they are not made for such works or they are not customized according to the needs of schools and their management work.
The problem exactly is that we are still waiting for things to go back to normal and till this happens according to us we are using the already available options in the market. We are not trying to understand that those options are just options they are not made to cater the needs of school management.
We are supposed to understand the situation presented to us and we should learn new ways as it is the demand of today and tomorrow. And for your help we are here, @Edukit. We are an E-learning start-up. We help you with all your needs that support you in embarking to the online platforms.
Starting from, WEBSITE. Don't worry here's the perfect explanation of why your school will need a website.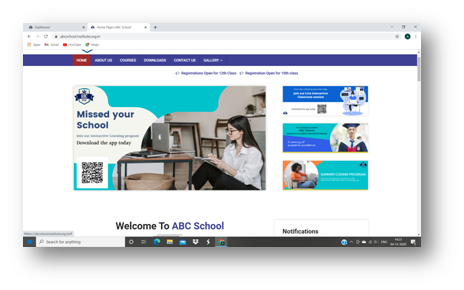 Taking students problems in context here, let's talk on this topic. If your school will be having a website, your student will easily be able to access all the details about the school by sitting in any corner of the world. It will be very easy for him/her to access the details. He/she will be free to have a conversation with the staff members easily. Your students can feel relaxed on their part that if any problem occurs their school and the staff is there with them.
Second and very important thing is a mobile APPLICATION,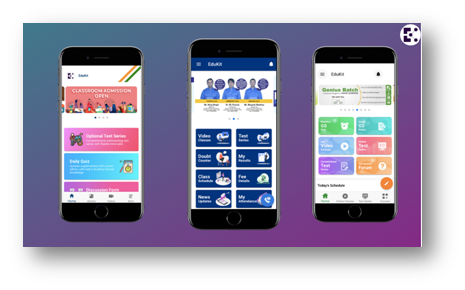 Website was something available on web but on the other hand it will be very easy for your students to reach you directly through an application. Where reaching and clearing their doubts will be way too much easier. They will not feel panicked because now they know that all of their doubts will be quickly solved by their teachers on the app provided by their school to them.
The situation of panicking will not occur then. As the school is there with them in no matter what the situation or problem is. And automatically less tension will not call health issues for children.
Third one is the GROWTH TOOLS,
Here, let's talk about what school needs in order to get its name equal fame it deserves. This is for the digital marketing. We all know that marketing in today's competitive era is very much important because the competition level in the outside world is so high that we have to think about ways in order to get noticed by the world about our presence or our existence.
We are going to handle all your digital marketing needs. All you have to do is reach us, either by call, or website or any other way. We are ready and happy to help you. We understand what it takes to change the whole process and so we are here to make that tough path easy for you.
Going online is the need; students are panicking, taking tension which is obvious because it is not their fault at all, that the pandemic year is their year of boards. But, we can help them by minimizing their tension. We are there to help you just share your need with us; rest is our responsibility we will help you sort all your issues and that will ultimately help your students in getting relaxed.