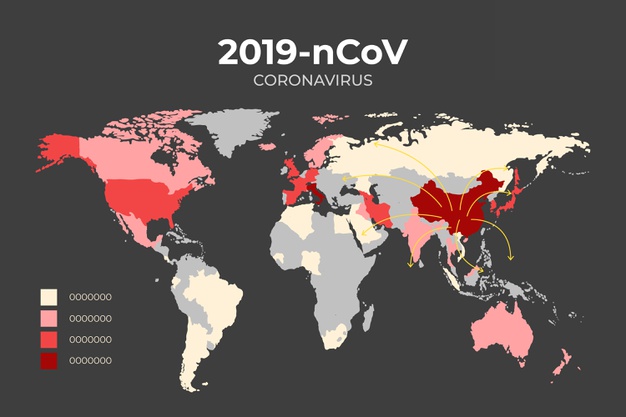 The Next Normal: Life before and after COVID-19
The year 2020, when it started we all celebrated it with full energies but we did not know what this year is going to bring us, however in Nov 2019 Wuhan city China already had a case.COVID- 19 soon got spread across different countries. The first case in India was reported on 30th January in the state of Kerala. The first case in America was also reported in January and likewise many countries reported their first cases in January.
By now almost every country is dealing with coronavirus in their own ways. Coronavirus has affected almost every aspect of our lives, whether it is our economy, education system, dressing style: now it seems masks and gloves have become an important part of our attire, the way we greet each other everything has changed. It seems we are accepting the fact that we will have to live with this virus and we have to bring back our lives into the track.
Let's first recognize how life was Pre- COVID-19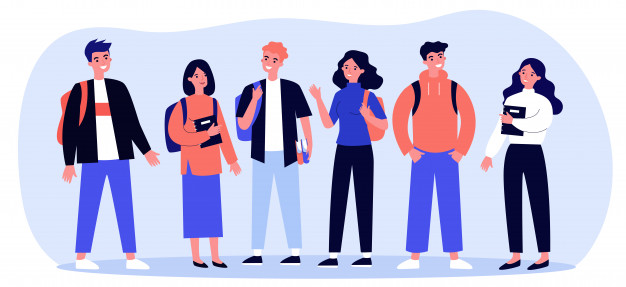 Now between pre and post, it's important to know about the situation of our lives during this during the Coronavirus outbreak. Once the lockdown was announced in India it was evident that schools, offices, traveling any other services apart from the emergency services could not operate. So during this lockdown, we came across the concept of working from and studying from home as well. The world shifted to video conferencing for meetings. The lockdown has now been extended 5th time continuing from March and this phase is being called unlocking because the government has started giving some relaxations like offices, construction work, airlines are resuming their work but till now there are no relaxations for the education sector however there are speculations to start the schools, colleges, educational institutes by July.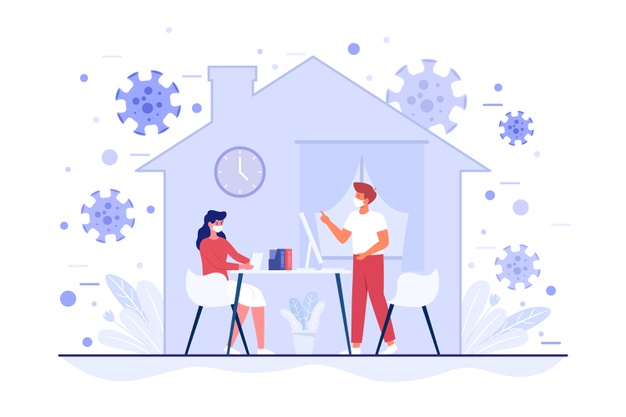 According to a survey during this lockdown, 61% of families have opted for online learning because of the uncertainty in education. Online Learning has helped a lot during this lockdown. Teachers have started teaching from their homes and students have started taking classes through live online classes, and not only classes there are platforms like Edukit which is helping teachers to take tests and conduct quizzes along with the live classes. Edukit is creating branded applications for the teachers that students can easily use from their phones.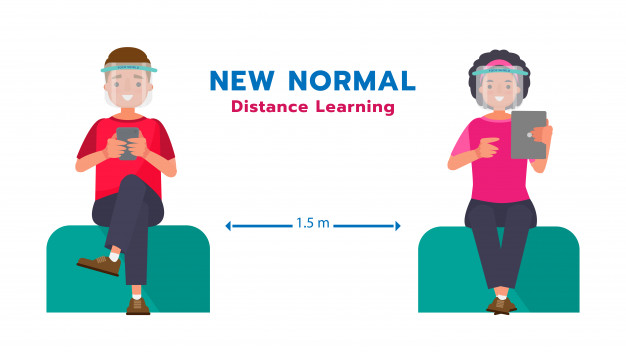 Post-COVID Condition
We all are hoping that this pandemic gets over soon and we can return to our normal lives. After the Lockdown 5.0 was announced the companies were allowed to have their employees but less in number and the sitting arrangements are made keeping in mind social distancing however still companies are suggested to allow work from home to the employees if possible. And this social distancing and less number of employees in an office is going to continue for quite a long time but what about education, how education is going to be when the lockdown is over?
Social distancing is gonna be an important part of our lives. There can be limited students in classes by taking all the required precautions, teachers might have to take classes of the same batch more than once. Online Learning is not going anywhere, just like the office's suggestion can be that the teachers continue with the online classes and until and unless it's necessary don't let students gather in an educational institute. Many institutes can continue online classes because parents can continue to be worried and make their children avoid going to the classes. The students who might be living in big cities and towns for education have probably returned to their home and they can prefer Online Learning later too.
Conclusion- The system around us has changed a lot but surely this change is for our betterment. The internet and technology are playing a great part in taking us forward during this period of lockdown. Most importantly education has also found a way to reach the students that too through an efficient and proven way of eLearning. All a teacher needs to do is choose the right platform and Edukit is emerging as a great platform, they can create the institute's website. Also, they provide LMS, ERP, and Growth tools. Institute has the liberty to choose among the modules and then pay according to it.